Affiliation, CV and Tasks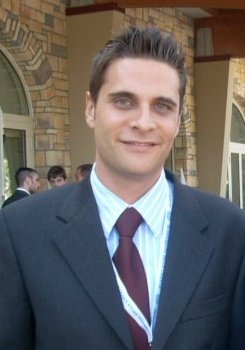 Current position:
2014 – present

Associate Professor with Tenure in Numerical Analysis and Scientific Computing (MAT/08, 01/A5) at SISSA mathLab, Mathematics Area, SISSA – International School for Advanced Studies, Trieste, Italy.
Lecturer in the PhD program in Mathematical Analysis, Modelling and Applications (SISSA), Master in High Performance Computing (SISSA-ICTP), Master in Mathematics (University of Trieste).
Other duties:
-SISSA Director's Delegate for Valorisation of Knowledge, Innovation, Technology Transfer and Industrial Cooperation (2016-)
-SISSA Direction: member of the Web Commission (2014-), member of the High Performance Computing Advisory Board (2014-), member of the Open Access Committee of SISSA Library (2016-). Delegate of SISSA director in the Scientific Committee of ARPA-FVG (Friuli Venezia Giulia regional agency for environment protection).
-Faculty Advisor of the SISSA SIAM Student Chapter, September 2015-
–CVS Computing and Visualization in Science, Associate Editor, Responsible of Model Reduction Issues, 2016- 
–SIAM SINUM, Journal on Numerical Analysis, Associate Editor,  2016-
–SIAM/ASA JUQ, Journal of Uncertainty Quantification, Associate Editor, 2013-
–MoRePaS chairman, 2015- (past chairmen: Prof. Mario Ohlberger (2009-2012), Prof. Karsten Urban (2012-2015))  [more info] 
–COST EU-MORNET, Cooperation in Science and Technology, European Union Model Reduction Network, Management Committee Member for Italy and Chairman of WG1, 2014-
–PI of ERC AROMA-CFD 2016-2021
Previous positions:
2012 – 2014

2008 – 2012

2006 – 2008

2002 – 2006
Education:
2005

PhD in Applied Mathematics. Chair of Modelling and Scientific Computing, EPFL – École polytechnique fédérale de Lausanne, Lausanne, Switzerland (avec mention) [Phd Thesis].

2002

Master of Science (Laurea Magistrale) in Aerospace Engineering, Aerodynamics at Politecnico di Milano, Italy, cum laude [Master Thesis].
Awards:
–The 2004 Bill Morton CFD Prize Winner. Institute of Computational Fluid Dynamics, University of Oxford (UK).
–ECCOMAS Ph.D Award 2005. European Community on Computational Methods in Applied Sciences Award for the best Ph.D thesis in Computational Science and Engineering of 2005.
–Springer Computational Science and Engineering Prize 2009 with Cuong Nguyen and Phuong Huynh; Pics [1] [2].

-Riconoscenza Civica (Civic Award) by Citta' di S. Angelo Lodigiano (January 2005, [link]) and Dardo D'Oro (Civic Medal) by Comune di Castiraga Vidardo (October 2010, [1] [2] [3]).
-July 2014, ECCOMAS Jacques Louis Lions Award in Computational Mathematics for researchers under 40 years old. SISSA announcement and ECCOMAS links. Award ceremony at WCCM 11, ECCM V, ECFD VI in Barcelona, Spain on July 21, 2014. Ceremony video, J.L.Lions Lecture video.
-ERC CoG 2015, European Research Council Consolidator Grant for Project AROMA-CFD, Advanced Reduced Order Methods with Applications in Computational Fluid Dynamics.
CV:
(updated!) [Detailed CV, .pdf] [Short CV, .pdf]
 Do you want to learn more about our job? Have a look at Numb3rs, a tv show.
"We all use math every day; to predict weather, to tell time, to handle money. Math is more than formulas or equations;
it's logic, it's rationality, it's using your mind to solve the biggest mysteries we know"….